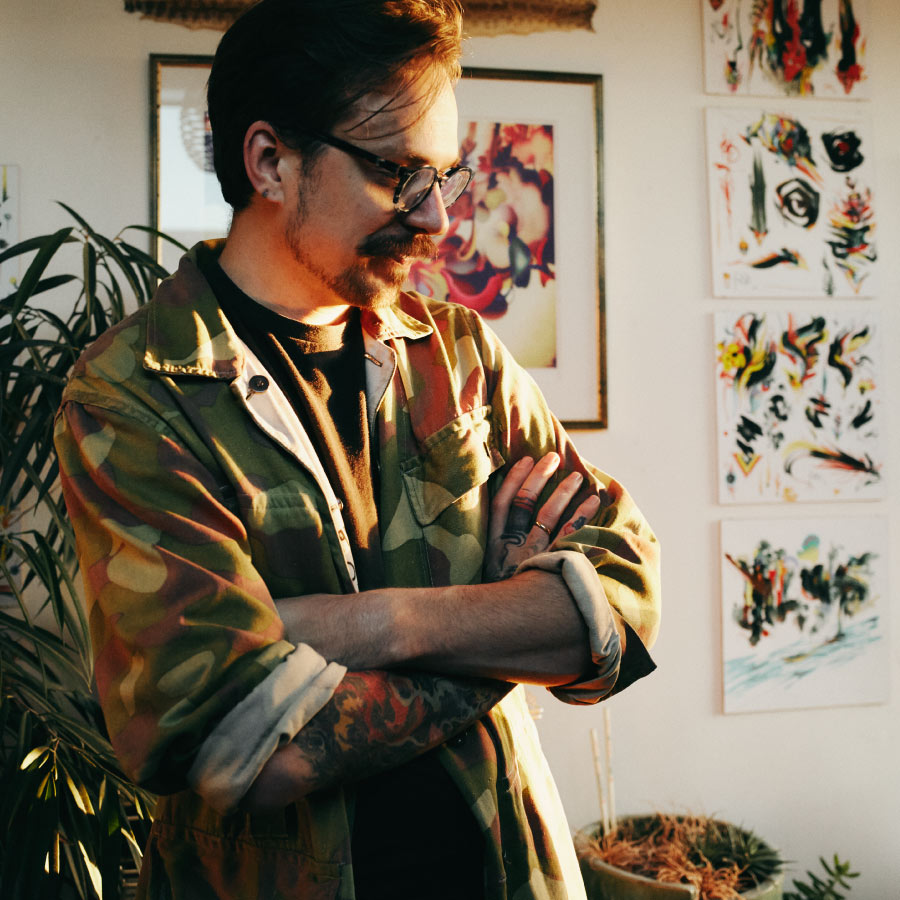 Consultation
An informal chat to discuss your ideas, and get a sense of the size and cost of the project. At this point, if you are happy to proceed I will take a deposit that covers the design work involved.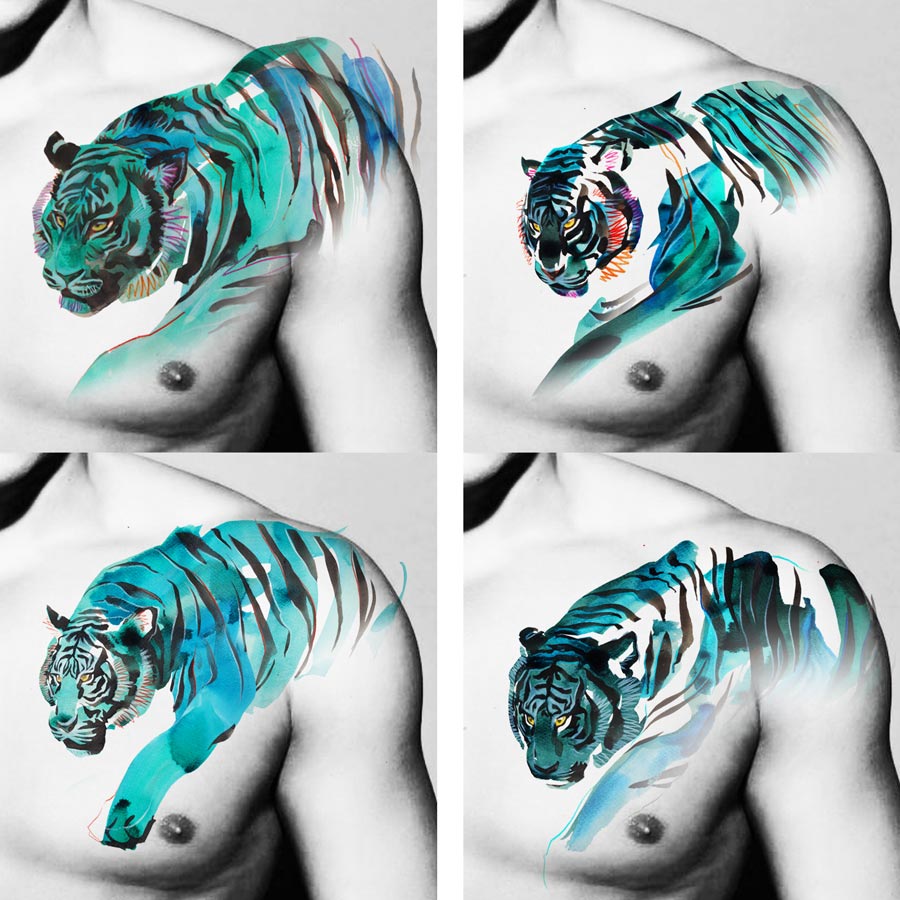 Initial Designs
A set of initial ideas is created, using hand-painted elements that are scanned and composed in Photoshop. Using a computer at this stage allows for great flexibility; different elements of the design, colours, and size are easily adjusted.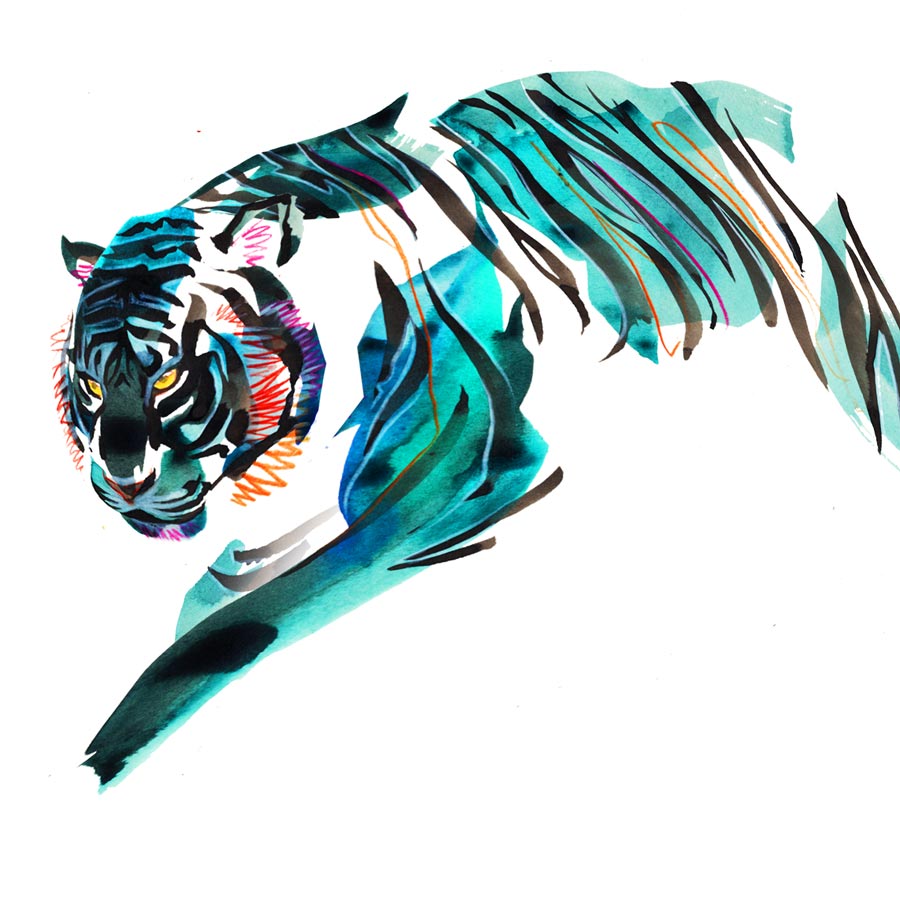 Final Design
Based on your feedback, I can then produce the final design. Once you are happy with it (and only then!), the design is signed off and I will book you in for your first session.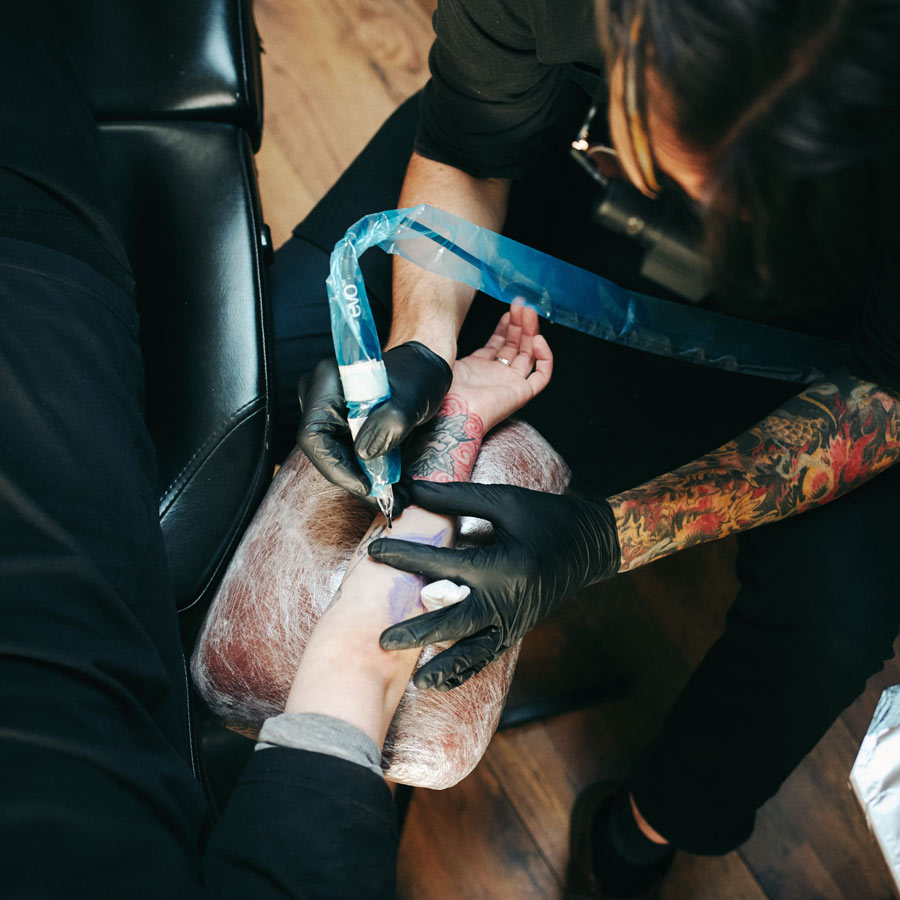 Tattoo
The first session. Depending on the design, it will usually begin with a combination of stencils and non-toxic brush pens to transfer an outline of the design onto your skin. I have a range of machines suitable for different techniques, and all of my inks are Vegan-friendly and contain only organic compounds.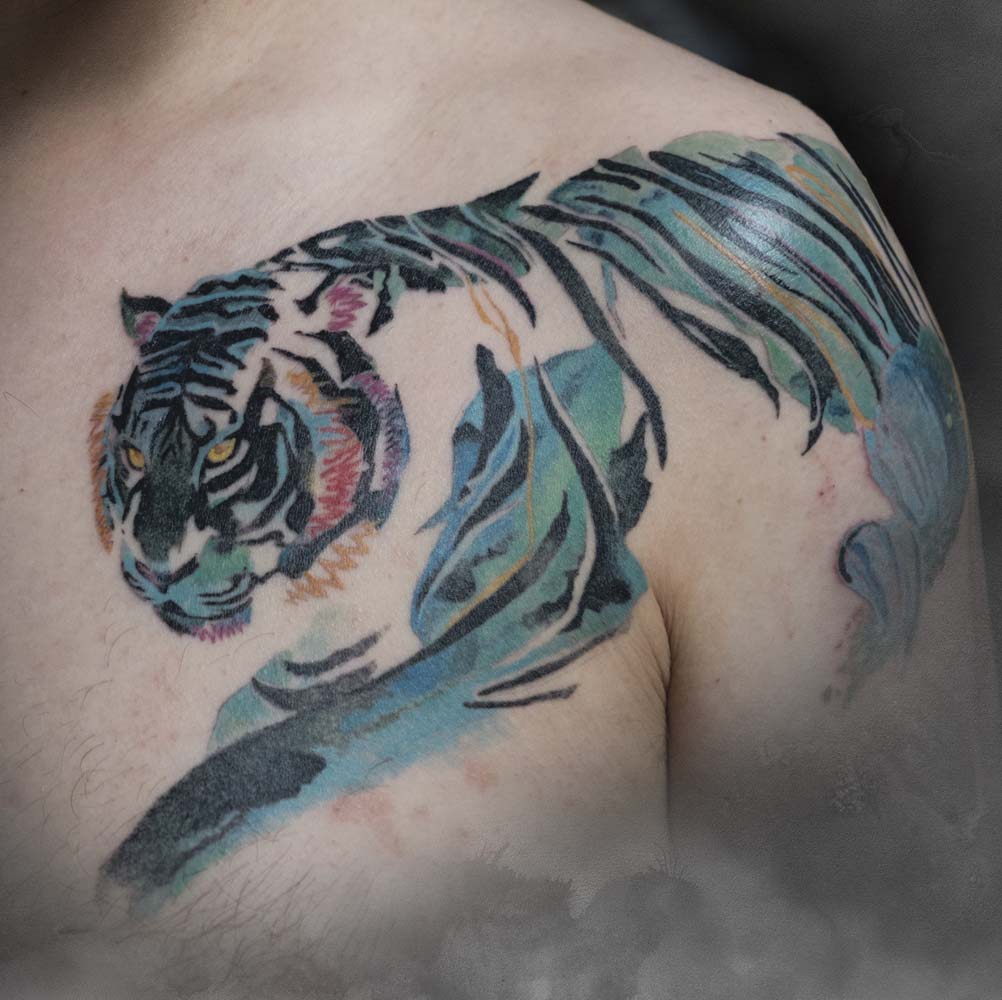 Photograph (optional)
Once your tattoo has healed, if you'd like to arrange a time to call in and have it photographed, I would love to be able to add your artwork to my gallery!